Osinbajo meets with George Weah in Liberia
Vice President Yemi Osinbajo met with George Weah, President of Liberia, on Monday in Monrovia.
Osinbajo was in the country for a forum tagged 'Conversation with the Vice President and Young People'.
The forum was hosted by Jewel Howard-Taylor, the vice president of Liberia.
Laolu Akanda, the vice president's spokesperson, said Osinbajo has returned to Abuja where he will speak at the centenary celebration of Baptist Boys High School, Abeokuta.
See photos of his meeting with the Liberian president.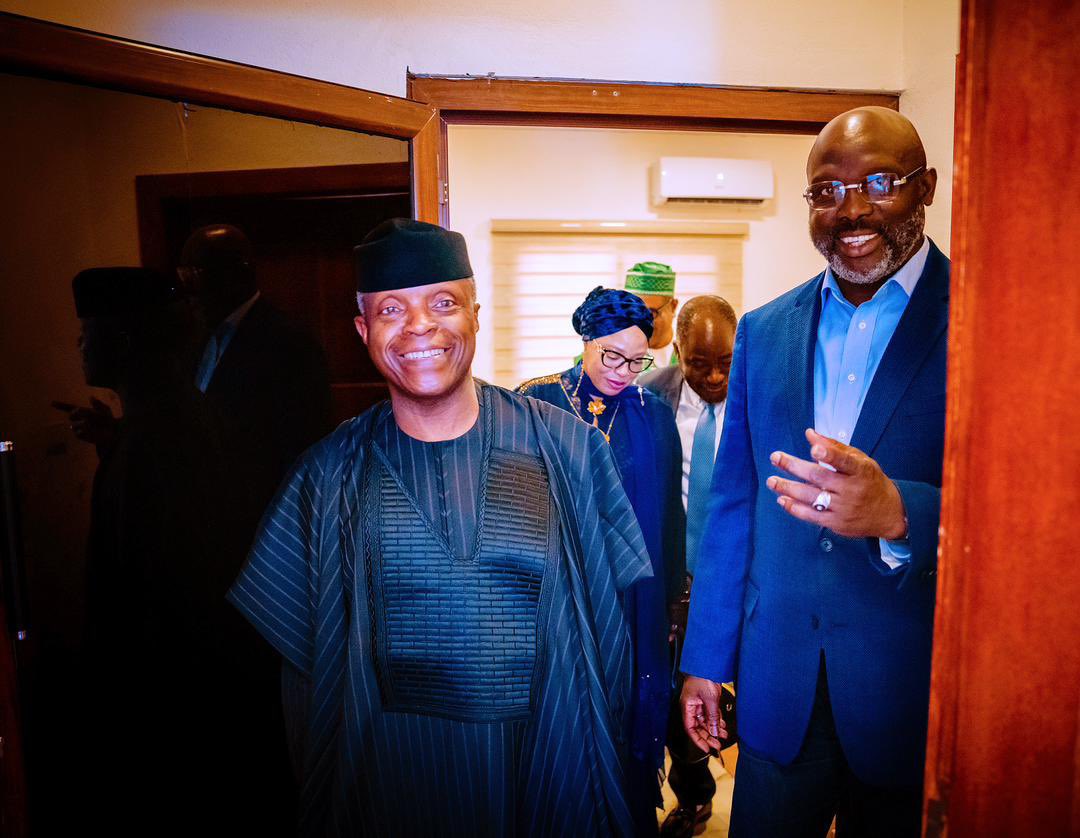 Osinbajo meets with George Weah in Liberia
User
Comment
Valuable Users idea's
0 Comments