NCDMB Commissions TAG Energy Valve Assembly Centre In Port Harcourt
The Nigerian Content Development and Monitoring Board (NCDMB) has commissioned TAG Energy Valve Assembly Centre in Port Harcourt, Rivers State.
The facility has an assembling/dismantling area, painting & sandblasting area, machine area, testing, lapping, storage & packing areas as well as a mobile containerized workshop.
Commissioning the facility on Monday, the Executive Secretary of the Board, Engr. Simbi Wabote (FNSE) expressed delight at being back in Port Harcourt for the second time in the space of one month to commission another facility.
According to him, the development was an attestation of the fact that Nigerian businesses are taking up the challenge to grow their outfits & contribute to the development of in-country capacities & capabilities.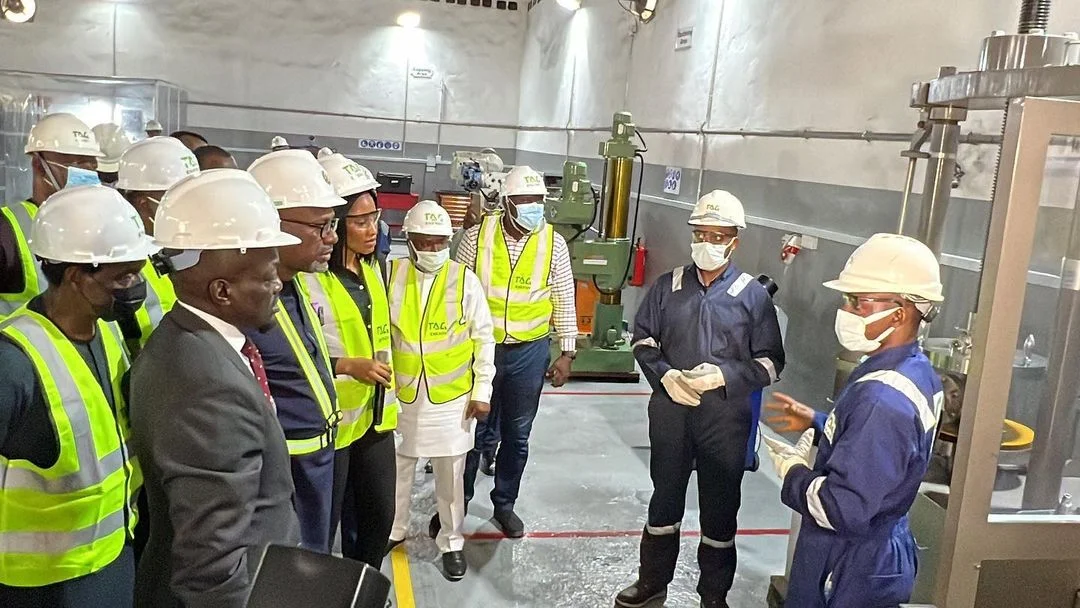 The NCDMB boss who noted that "there are about 8,500 service companies registered in the NCDMB NOGIC-JQS portal," added "the companies offer diverse services including Engineering, Fabrication, Procurement, Drilling services, Logistics, Exploration & Seismic services, Installation & Commissioning, Inspection & Testing, Project Management, Finance & Insurance, & many others as listed in the Schedule of NOGICD Act (2010)."
"We are here today to celebrate the achievement of one of the resilient companies offering some of these services to the industry and is slowly & steadily making its mark in the provision of top-notch services to diverse clientele in the oil & gas industry," he added.
Engr. Wabote went on to explain that the "TAG Energy Valve Assembly Centre is a one-stop shop for Valve supply & repair services, with a trained team of competent & resourceful engineers to carryout repairs & maintenance of valves on-site by reducing the off-site refurbishment.
"The wide range of valve supplies, repairs & maintenance services includes; Control Valve repairs, Ball, Gate, Global & Check Valves, Sleeved & Lined Plug Valves, High Performance Butterfly Valves & Pneumatic Actuators."
Speaking further, he stated that the "facility has the ability to serve other sectors as the Board is keen to see that the capacities & capabilities being developed in the oil & gas sector are also linked to other sectors of the economy as part of the strategic initiatives under the NCDMB's 10-Year Strategic Roadmap as well as to contribute to the Board's goal of achieving 70% Nigerian Content in the oil & gas industry."
User
Comment
Valuable Users idea's
0 Comments