I Never Compromised My Oath Of Office In 40 Years Of Service – Justice Bulkachuwa
Justice Zainab Bulkachuwa (rtd.) has denied violating her oath of office in her decades-long career, including her tenure as President the Court of Appeal between 2014 and 2020.
This comes amid her husband Senator Adamu Bulkachuwa's controversial comments at the valedictory session of the ninth Senate, during which he admitted to seeking the retired justice's help on behalf of his colleagues in the Senate.
Justice Bulkachuwa however distanced herself from the claim in a statement on Saturday.
"I want to state categorically that I never at any time compromised my oath of office to favour any party who appeared before me throughout my judicial career spanning 40 years of service to my country," she said.
"My decisions were always based on the facts, the law and in accordance with my conscience and oath of office.
"Also, as President of the Court of Appeal, my fellow justices of the court can attest to the fact that I never interfered with the independence of any of the justices of the court in the discharge of their judicial functions."
See the full statement below: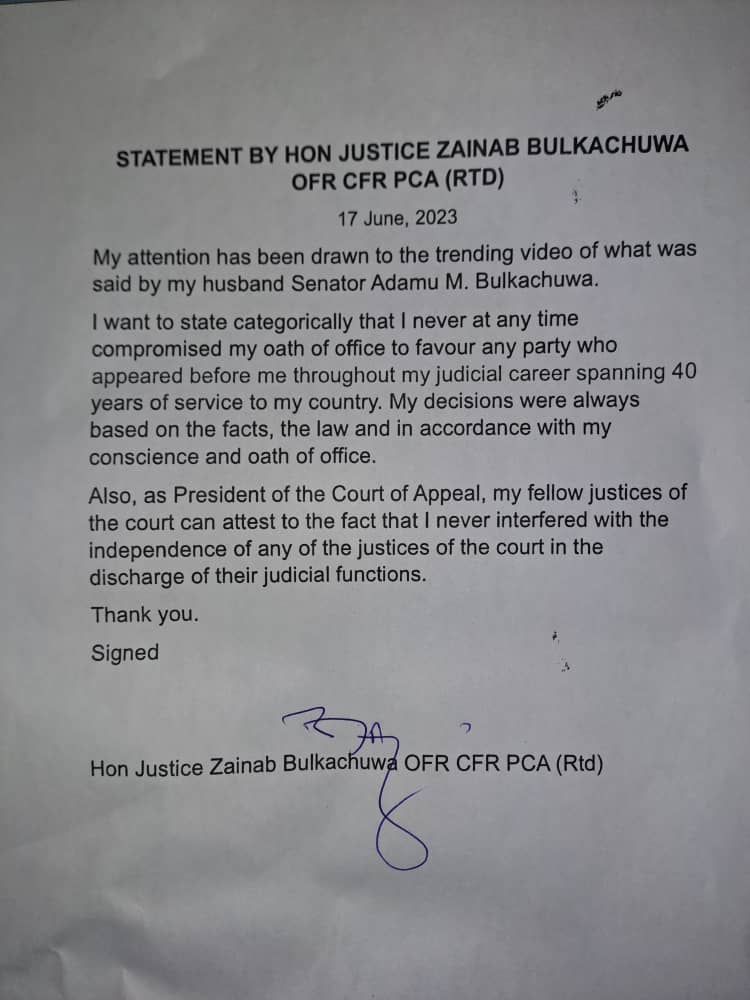 User
Comment
Valuable Users idea's
0 Comments