'Every Child Is Special': Nigeria Joins The World To Celebrate Children's Day
Nigeria has joined the rest of the world in celebrating this year's Children's Day event
The day was established in 1954 as Universal Children's Day. It has been celebrated since then on different dates in several countries.
But in Nigeria, it is marked on May 27 and observed as a public holiday for children.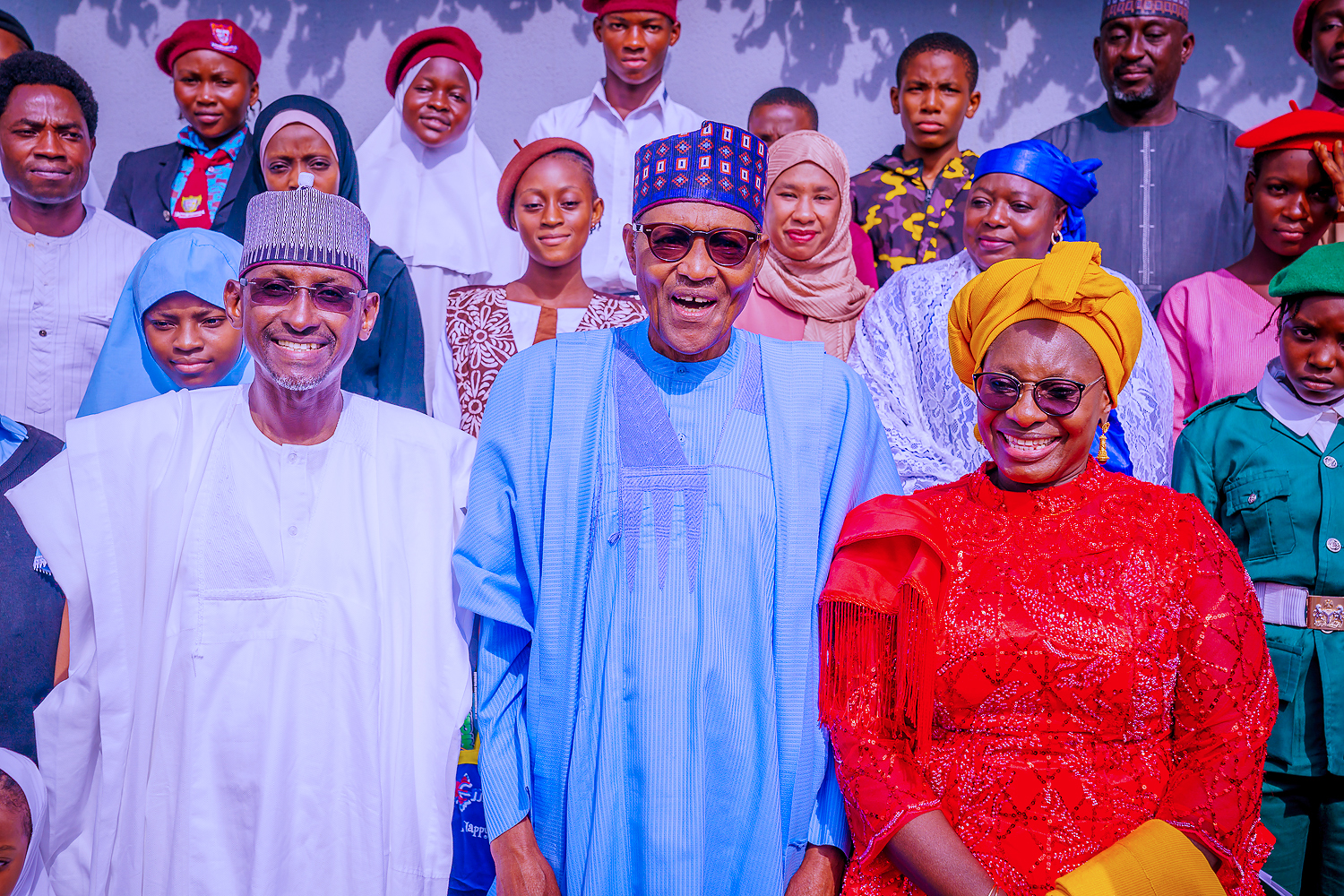 The theme for this year's edition is "Investing in our future means investing in our children"
'We Must Not Lose Hope'
As expected, messages have been pouring in from diverse angles with President Muhammadu Buhari, governors, and other elected leaders taking centre stage.
In a statement by his media aide Femi Adesina, Buhari said every child is special and parents must treat them rightly
"Every Children's Day reminds us of the future, and the necessary sacrifices and building blocks by parents, guardians, teachers, leaders, and government to secure our greatest assets on earth, the younger ones," he said.
"As a father and grandfather, I share in the joy that children bring into our lives and the fulfilment of seeing them grow
While admitting the pains that come with loss and frustration of uncertain times, he urged Nigerians not to lose hope in protecting children.
"We must not lose hope, and our faith should be rekindled in the ability of government to safeguard the future of our lives and children," Buhari said.
On his part, Governor Okezie Ikpeazu described children as resilient people while urging them to avoid negative vices like cultism, the use of drugs, and psychotropic substances, and forms of criminality.
"As I take my exit as your Governor in the next 2 days, all my Children in Abia should rest assured that I will continually keep them in my prayers for God to keep them and direct their paths as they grow into responsible adults that will bring pride and honor to themselves, their families, our state, Abia and our country, Nigeria", the Governor said in a statement by his Chief Press Secretary Onyebuchi Ememanka.
The Speaker of the House of Representatives Femi Gbajabiamila also sent his felicitations to Nigerian children on the occasion.
"The Speaker said the children are worth celebrating for their visible determination to succeed against all odds, as exemplified by the many feats they have accomplished since the last celebration," his spokesman Lanre Lasisi said in a statement.
While lamenting the number of out-of-school children in Nigeria, he said the 9th House prioritised the passage of legislation that impacts positively on the socio-economic well-being of Nigerians.
"The Speaker however enjoined parents to ensure that the Nigerian child is not excluded from global competitions and emerging trends in a constantly changing global village and must, as a matter of duty, strive to be responsible and responsive in taking good care and training of their children for the betterment of the children and future of the country," it further read.
And in what appears to be a gift to children, the Plateau State government domesticated the Child Rights Law.
The state's Chief Judge Justice David Mann signed the family court rules at the state high court complex on Saturday.
He described the development as a milestone and way forward in ensuring that proceedings relating to the child's rights, privileges, and welfare are well taken care of according to the law.
User
Comment
Valuable Users idea's
0 Comments