AfDB president Adesina turns down calls to run for Nigeria's presidency
President of the Africa Development Bank, Dr Akinwumi Adesina, has ruled himself out of the 2023 Presidential race in Nigeria.
Dr Adesina made his position known in a statement on Tuesday, after months of calls for him to join the race and after a group bought the presidential nomination form for the All Progressives Congress for him.
"While I am deeply honoured, humbled and grateful for all the incredible goodwill, kindness, and confidence, my current responsibilities at this time do not allow me to accept to considered," the statement read in part.
"I remain fully engaged and committed to the mission that Nigeria, Africa, and all the non-African shareholders of the African Development Bank have given me for Africa's development.
"I remain fully focused on the mission of supporting the accelerated development and economic integration of Africa."
Read his full statement below: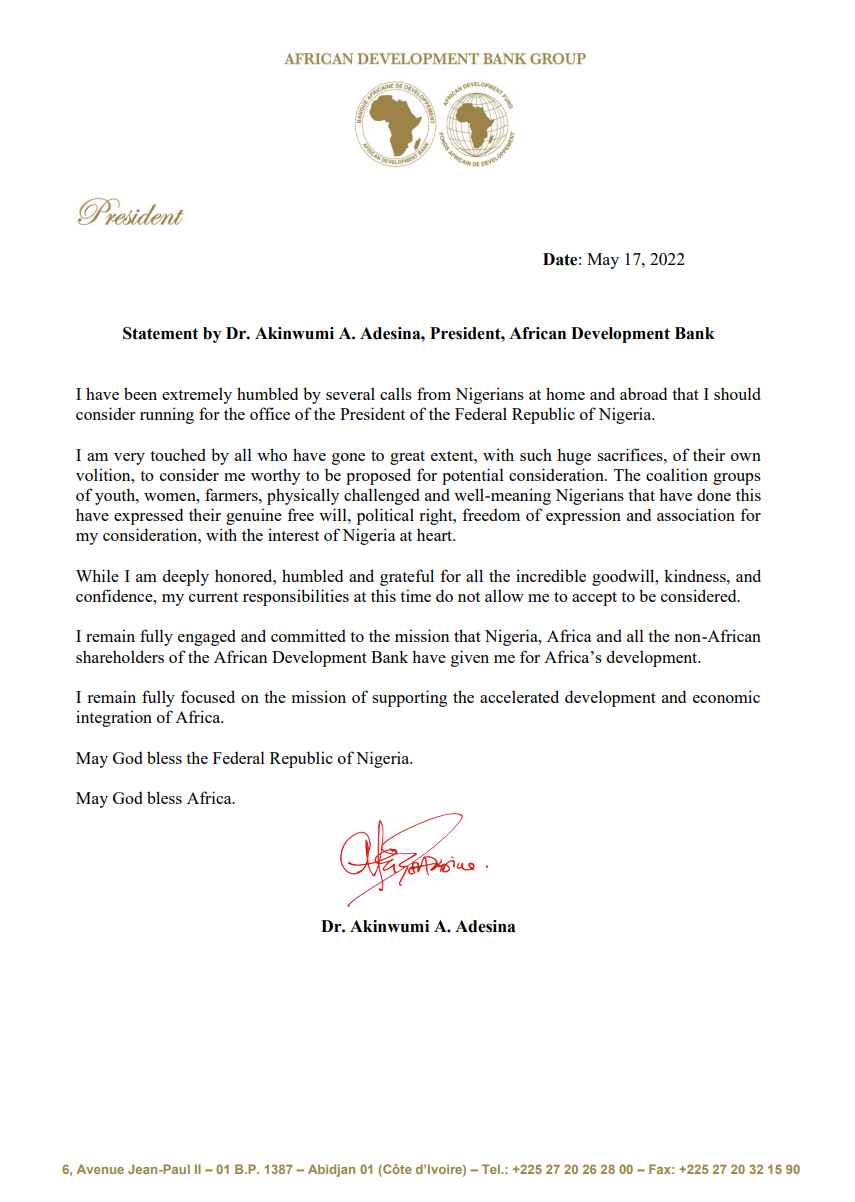 User
Comment
Valuable Users idea's
0 Comments